About Us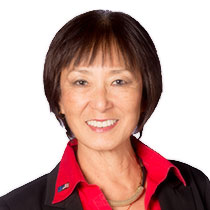 Let me show you Guam. Discover Guam with me – your Guam real estate market consultant and expert.
I'll share with you its history, its culture, its heritage. I'll also share with you the economic promises of Guam. Real estate Market Trends on Guam? Real estate Market Sentiments? PCS-ing to Guam? Moving or Re-locating to Guam?
Want to know what your home is worth? Looking to sell or buy a home? Need property management? Building a new home? Or, just looking to rent a home or condo for now. Let me show you Beachfront properties, Oceanview properties, acres of Land or, just a lot to build your dream home. I'll find you a Commercial real estate space for your business – or to purchase. Schools for your kids? Bringing your dog or cat with you to Guam? Yes, I can help you with all these.
Discover Guam with me. Not just the real estate market. Learn about Guam with me.
I am backed with almost 20 years of exciting experience and success as a real estate market consultant on Guam. Proudly supported with a full-service support staff in Residential and Commercial real estate sales, leasing, property management, new home development and vacant land sales, your real estate needs are covered.
Let my Real Strength be your Real Advantages.